I'm the creator of this site (Grammar Gang). I'm also the founder of Codeless, a long-form content creation company that's been featured in The New York Times, Business Insider, The Next Web, and hundreds more.

We produce around ~100 long, in-depth articles each month. So we're relying on these tools on a daily basis. Here, I break down the good, bad, and uuuuuuggggllllyyyy.
Latest posts by Brad Smith (see all)
Writers, I'm sure you'll agree with me when I say:
Microsoft Word is not for us. Period.
Maybe it's good for a high-school project. Maybe…
But for writing a novel or series of blog posts?
No way.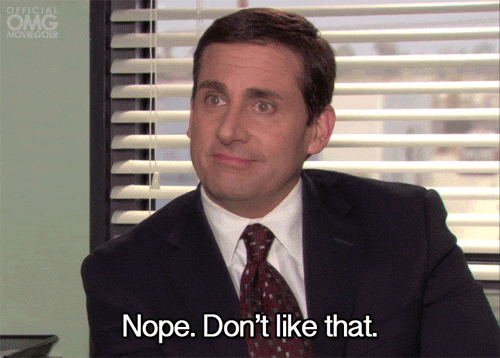 Writing software should be something that makes the whole writing process easier, providing you with an interruption-free environment, and even helping you organize sections sequentially.
Now, there are dozens of tools out there that claim to be the best in the business.
But I decided to do a hands-on test, filtering out the pros and cons of each tool and ranking them from best to worst. 
Let's dive in.
The Best Writing Software (2019 Review)
First, we wanted to see how each writing tool organized your content, and if it was easy to use. Then, we wanted to make sure you had full 'versioning' or revision history so you'd never risk losing any of your work.
Next, we looked for distraction-free writing environments, if you could collaborate with others, and finally, how to export the work into other popular formats.
Here is a list of our favorite writing software, ranked & reviewed:
1. Scrivener
Scrivener is the best all-around writing app we reviewed.
It's got a little bit of everything, so it's perfect for writing anything from papers to blog posts to full-length novels.
Here are some of the biggest pros we uncovered.
Scrivener Pros
#1. Scrivener features a drag-and-drop functionality to organize (or re-organize) sections of writing within a much bigger project (think book or screenplay).
So it's one of the best for organizing large volumes of content.
#2. It also comes fully-loaded with over a dozen prewritten 'templates' for everything from poetry to short stories, blog posts, and more.  This way, you aren't forced to write from scratch.
#3. Scrivener also comes with a "full screen" mode that will take over your entire screen and allow you to zero-in on writing (without getting distracted by other tools, options, or notifications).
#4. Scrivener also comes with  "SnapShot" feature to help you jump back through older versions of a document or back to the latest version you were working on.
#5. You can export almost any format with Scrivener, including Word, OpenOffice documents, Final Draft, PDF, txt, or RTF. You can even select EPUB files for Kindles.
#6. You can use Scrivener on both Mac and Windows devices, or iOS. There's also no limit to the amount of devices you register.
Unfortunately, there is no Android option at this time.
#7. Scapple, a paid companion to Scrivener, is like a brainstorming or storyboard component to quickly jot down related ideas or concepts. It's one of the best visual brainstorming tools we saw out of all the writing apps reviewed.
Scrivener Cons
#1. Scrivener is perfect for writing by yourself. Otherwise, there are no real collaboration features to speak of. So getting feedback or working with others on edits could prove challenging.
#2. Unfortunately, Scrivener doesn't support Android at this time.
Scrivener Pricing Plans
Scrivener has one-off prices of $49 for either a Mac or Windows license. The iOS version will set you back $19.99.
The Mac and Windows versions also feature a 30-day trial for you to test drive the service before prepaying.
Students and teachers get a price break, bringing the cost down to $41.65 for each. (The iOS and Bundle packs don't offer student discounts.)
Do I recommend Scrivener?
Yes, definitely!
Scrivener has something for everyone. The interface is great, it's easy to organize chapters or sections, and it comes with a distraction-free environment.
Scrivener allows you to export your work to almost any format imaginable. Plus, the pricing is completely fair for what you're getting.
2. Write! App
Write! App is like a slimmed-down version of Scrivener.
It has a beautiful interface, awesome distraction-free writing, while also stripping away a lot of the 'extra' functionality that might get in your way if you usually work on single documents at a time.
Here are the best (and worst) aspects of the tool.
Write! App Pros
#1. Two distraction-free writing options
Write! App centers everything around its distraction-free writing. You can either use "Full-Screen Mode" which blocks out everything except your outline and document interface:
Or, you can use the "Focus Mode" that de-emphasizes everything else on your screen except the sentence or paragraph that you're currently working on.
If you want you can tag-team both the attributes for a better writing as well as editing experience.
#2. Cloud synchronization
Nothing is more infuriating than saving a Word Doc on your work computer… only to need it later on your home device.
Write! App provides their own built-in cloud sync, so you can get access to the same shared library from any device you use.
Best of all, there are zero limits on the numbers of files you can save. The only downside is that the price jumps a little with this extra cloud sync feature ($4.95/year).
#3. Built-in collaboration features
One of the biggest downsides with Scrivener is that there are no collaboration features available.
Write! App, on the other hand, allows you to publish documents to the interwebs and get a shareable link. Pretty handy!
#4. Multilingual options (35 languages)
Write! App will spell check as you write in up to different 35 languages.
#5. You can also take fast, simple notes.
Write! App isn't just for long, detailed writing. It can also be used for note taking, with a few built-in keyboard shortcuts to instantly add bulleted lists or indentations.
Write! App Cons
#1. Only desktop apps available
Write! App doesn't currently support any mobile devices. So you'll only able to use it on a Windows, Mac, or Linux device.
#2. Export options are limited
Write! App doesn't have the export options that something like Scrivener has. You can export documents into PDF, Plain Text, or Markdown. But that leaves out a ton of other options, like Word, EPUB, or Final Draft.
#3. No version history
Write! App syncs the document you're working on to always save the latest version. That's the good news.
The bad news is that there's no real way to travel back in time to older versions of your document.
#4. No free trial available, either
Write! App isn't super expensive (more on that below), however, no free trial is available. So you're either in or out.
Thankfully, there is a seven-day money-back guarantee.
Write! App Pricing Plans
Write! App has a single price of only $24.95 – not bad! Students can even save up to 60%, bringing the cost down to only $9.95.
If you're using their cloud sync, you might have some ongoing costs of $4.95/year.
They also accept anything from debit to credit, Amazon Pay, PayPal or even wire transfers. They also accept anything from debit to credit, Amazon Pay, PayPal or even wire transfers.
Do I recommend Write! App?
Yes, 100%.
Write! App offers an ideal minimal writing experience.
That means not one, but two, distraction-free writing options. The latest versions of your document are automatically saved to the cloud. And some lightweight organization make it easy to quickly build out simple chapters or sections of a project.
There are no mobile options, though. And export options are limited.
But the price is among the best, so it's highly recommended if you don't need a lot of extra bells and whistles.
4. Final Draft
Final Draft is the screenwriting software of choice. It's squarely aimed at television and film industry professionals. Which is also why it's one of the most expensive writing apps out there.
But does it justify its high price and cater to the needs of other writers? Let's find out.
Final Draft Pros
#1. Final Draft comes fully-loaded with over 300 different templates! That's by far the most out of any other writing apps we've reviewed.
#2. I also loved their "Beat Board" that works like a cork board to dump different ideas and organize them to eventually build out story boards or plot lines.
#3. Final Draft is also one of the best writing apps for real-time collaboration, no matter where those other people are located.
#4. You can lock older versions of documents to save and retrieve them at any point in time.
#5. Scripts can also be exported into a variety of different formats, including .fdx, RTF, PDF, or HTML.
However, there are no .docx or EPUB export options available.
#6. Final Draft works on Mac, Windows, and iOS devices. No Android support at this time.
Keep in mind that you're only allowed to install it on two devices under each license.
#7. Final Draft has excellent backup options that will run automatically behind the scenes.
Final Draft Cons
#1. Final Draft doesn't really offer a true distraction-free writing option like Scrivener or Write! App.
Their site mentions a "Night Mode," but their support team kinda threw cold water on this as a viable alternative:
#2. I tried contacting Final Draft's email support with a few simple questions, but it has taken days for them to respond.
#3. Final Draft is a serious writing app for professional writers.
In short, that means it's expensive. Like, really expensive. The $249 price tag is nearly ten times the price of Write! App.
Final Draft Pricing Plans
A new license of Final Draft 11 will set you back $249 for either a Mac or Windows version.
If you're upgrading from an old version, it'll be $99, while teachers and students can get the new version for only $129.99.
These Mac and Windows options come with a 30-day money-back guarantee.
(Price of Windows and Mac version)
Do I recommend Final Draft?
I do and I don't.
If you're screenwriting professionally and money isn't a concern, go for it. It's the industry standard for a reason.
However, for pretty much everyone else, it's probably overkill.
5. Ulysses App
Ulysses is a Mac-focused writing app that works across any iPad and iPhone.
It also automatically syncs files to Apple's iCloud, so it's heavily embedded in this entire ecosystem.
Ulysses App Pros
#1. Ulysses has a single Library that houses all of your documents. No complex hierarchy or folder system to worry about.
#2. Ulysses also has full version history, meaning it'll save old revisions of past work so you can jump around and pull from older stuff if needed.
#3. Inside Ulysses, you can strip away all extra menu or buttons options to write completely distraction-free.
#4. You can also export Ulysses documents into almost anything, including Rich Text, Plain Text, PDF, HTML, Markdown, DOCX, or EPub.
The best part, though, is that you can also publish directly to WordPress or Medium.
#5. There's no direct collaboration feature. You can, however, save the document files to iCloud or Dropbox and then use something like Dropbox Paper.
#6 Ulysses' customer service was probably the best we saw.
They first responded within 24 hours or so, and then all subsequent follow-ups were within minutes. Each response was friendly and thorough, too.
Ulysses App Cons
#1. Ulysses does not come with pre-made templates. You can create your own, but it's nothing like Final Draft's 300+ samples to get you started.
#2. Ulysses is great for Mac users, but it's not available for Windows, Linux, or Android at this time. So only a sliver of the market will be able to use it at all.
Ulysses App Pricing Plans
Ulysses uses a subscription model of $4.99/month or $39.99/year if you pay annually (which breaks down to $3.33/month). So the price could add up over the course of a few years.
They do also have a 14-day free trial so you can try them out for nothing.
Students and teachers are also in luck with some pretty hefty discounts on six-month plans (only $1.83/month).
Do I recommend Ulysses App?
Yes and no.
Mac users will love that it works across all of their devices and works natively with other Apple products like iCloud.
I also loved that you could send files directly to WordPress or Medium.
However, not being available across Windows or Android devices cuts out a large segment of potential customers. There are no predesigned templates. And the subscription model can get pricey if you use it over the course of a few years.
6. iA Writer
iA Writer is another simple writing app that prides itself on minimizing distractions so you can focus on what's most important: putting words on a page.
It's by far one of the easiest apps we've used. But does it deliver enough power to make it worth it? Here's the answer… 
iA Writer Pros
#1. iA Writer has a squeaky-clean interface. Your options outside of actually writing are pretty limited, so distractions shouldn't be a problem.
#2. iA Writer is also available across a wide variety of apps, including Mac, Windows, Android, iPhone, and iPad.
#3. Their "Focus Mode" allows you to have either the current paragraph or sentence highlighted, while everything else fades in the background. This keeps you laser-focused on just one section at a time.
#4. iA Writer also has pre-loaded templates to help jump start your work. Or, you can create and save your own.
#5. iA Writer seamlessly integrates with both iCloud and Dropbox.
#6 You can also publish directly from iA Writer to WordPress and Medium, or as an HTML page.
iA Writer Cons
#1. Unfortunately, the only two export options you get (outside of WordPress or Dropbox) are PDF and DOCX. So no EPUB or Final Draft options.
#2. iA Writer also isn't great for quick brainstorming or storyboarding or anything like that. You're basically just writing notes on a blank page, without any real way to visualize connections between the information.
#3. There is no live chat support from iA Writer. I tried submitting an email request, but that also took them days to respond. So hopefully you don't run into any urgent issues when using them.
iA Writer Pricing Plans
iA Writer has an Android version that's always free, while the iOS option is $8.99.
The Mac license is $28.99, while the Windows license is less expensive at $19.99. Both versions offer a 30-day trial.
Do I recommend iA Writer?
Yes and no. iA Writer is a good, simple writing app.
It's fine for jotting notes or working on quick, one-off pieces of content (like blog posts) that you're going to publish directly to WordPress or Medium.
However, outside of that it's pretty limited. You can't really organize larger projects. It also lacks some key features and export options that don't make it a well-rounded writing app like Scrivener or even Write! App.
And here are the winners…
Writing is one of those activities an average adult do every day.
Whether it's writing stories, blog posts, letters, social media posts or as simple as writing an email to your boss.
And a writing software makes this whole process of jotting down words easier and brings more fun.
After analyzing all the five apps, I found Scrivener to be the overall champ. It's an all-around app any type of writer can use. On top of that, its price is also well under budget.
Write! App is a nice happy medium between Scrivener and more robust options like Final Draft. It provides a little of both, but for a fraction of the price.
ProWritingAid is also good for simple projects, giving you the one-two punch of writing coach + part-time editor.
Final Draft would be an excellent pick for professional screenwriters and novelists. Though it's a bit pricey compared to the other tools, the features cover the cost.
Other options, like Ulysses or iA Writer, are good in one area or another. But they usually lack a few key features to really make them a strong all-around option.